About Cobar Roofing & Construction
In business since 2009, Cobar Roofing & Construction is your local expert for roofing and siding services. Our certifications and access to the industry's best products gives us the tools we need to solve all of your roof repair or replacement issues, no matter how big or small they might seem. Whether you're looking to repair some broken shingles, to install a new tile roof, or anything in between, our trained technicians can come up with the right plan for you.
On top of our industry expertise, one of our top priorities is to make things easy for our customers. We've developed a very specific process to guide homeowners and get them involved early in the process. We want you to rest easy knowing that your roofing or siding project is in the right hands!
About the Owner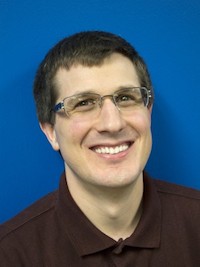 Donald Giuliano, Owner
Donald Giuliano started out in the roofing industry founding a company called Weather Fusion, a business which sold storm data to roofing contractors and insurance companies. After selling this company, he purchased Cobar Roofing & Construction in 2016. He immediately set about preparing his team and business to scale while retaining the core mission to make people's lives better.
Donald enjoys watching his company and his employees grow, helping them while needed but also watching them become more self sufficient. In his free time, you can find Donald participating in ballroom dancing, softball, reading, and learning.
What to Expect
When you choose to work with Cobar Roofing & Construction, we will be:
Courteous
Responsible
Clean
Professional
Efficient, without ever sacrificing quality
Your experienced guide
Looking for a price? Get a no cost, no obligation free estimate.