Attractive Siding Installations in Shawnee & Tecumseh
Durable siding replacements for your home
The right siding will bring out the full potential of your home's exterior.
Attractive siding can bring the entire exterior of your home together but old, damaged siding can just as easily ruin the rest of your property. Siding is also crucial to protecting your home's frame from the elements, and it can't do its job properly when it's suffering from disrepair.
With many years of experience and a certified crew, Cobar Roofing & Construction is here to help solve all of your siding installation and replacement needs. We work with all kinds of siding materials to best serve our customers, helping them achieve the look they desire for their homes' exterior.
If you're looking to upgrade your home's siding, contact us today to schedule a free estimate! We serve homeowners in Shawnee, Tecumseh, McLoud, and cities nearby.
Vinyl siding is a cost-effective option
Our siding materials
Vinyl
Fiber cement
Steel
Cedar
Aluminum
Vinyl siding is a great investment. Re-siding a home is among the top ten remodeling projects in terms of overall payback. And, if you re-side with vinyl, you can often recoup 100% or more of your investment. Just throw that paintbrush away. Our premium vinyl siding is maintenance free and energy efficient. Installed with our insulation package, drafts will be a thing of the past. We have a color and a style to fit your home.
Fiber cement siding offers higher durability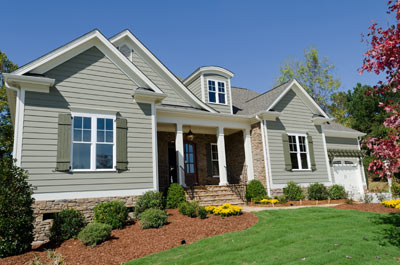 Fiber cement siding can look like many other materials by its convincing imitative properties.
Are you looking for a customizable siding material that offers extra protection against fire and severe weather? Heavy-duty fiber cement siding combines affordability and strength for a flawless finish. Unlike many other materials, fiber cement can be made to replicate other materials. You can get the look of wood, for example, with the durability of fiber cement. It is also paintable, so you'll have a limitless supply of color options!
Get started on your siding installation needs today
Regardless of if a major storm created a need for new siding or if you're looking to do some exterior remodeling, Cobar Roofing & Construction's siding specialists are here to complete your job on time and on budget. As a local company, we care about our customers' needs and won't stop until you are completely satisfied.
Ready to get started on siding installation? Schedule a free estimate in Tecumseh, Shawnee, McLoud, Norman, Seminole, Newalla, Choctaw, Prague, Meeker, Harrah, or nearby today!